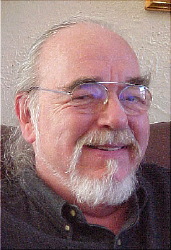 Gary visited me last night.
Or rather, I had a dream where I went to Gary's house for the weekend. It was a shack in the woods, half a mile up a pitted dirt road. Snow had fallen overnight, losing the battle against spring's warmth. The next morning his house lay just out of the center of town, across the railroad tracks and through a park where people in Victorian finery rode horses. Maybe it exists everywhere, sort of a Gaax's Magnificent Mansion. It fits.
Dreams are dew, evaporating in the morning sun. Splinters of this one stuck with me a little longer like frost on the grass. I got up and started typing this out on my phone in the bathroom in the wee hours before dawn.